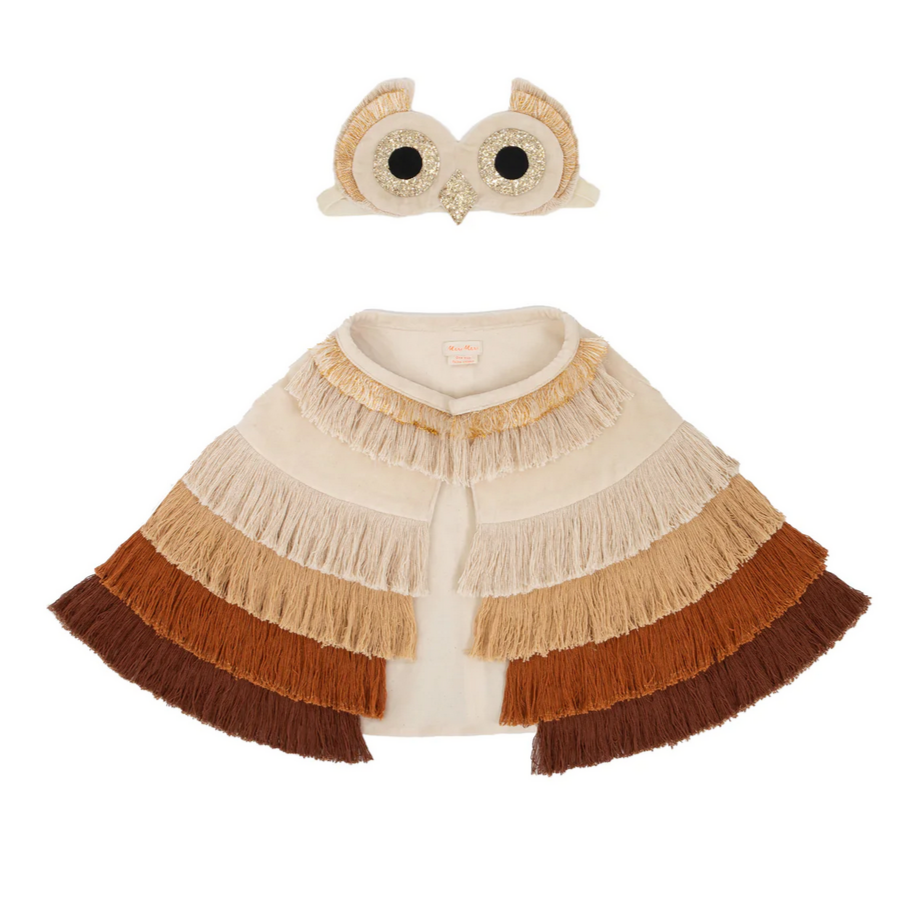 Meri Meri Owl Dress Up
Too-wit too-woo, our amazing owl costume is certainly something special to hoot about! It's beautifully designed and crafted with intricate fringing on the cape and headdress, and will give hours of imaginative fun. The cape is crafted from cream polycotton, embellished with cotton fringing, gold fringing, and cream velvet. A brass popper closes the cape. The cream headdress, filled with polyester wadding, has black felt eyes, chunky gold glitter fabric eye and nose details, and gold fringing and is held on by a cream velvet elastic band. 

Suitable for ages 3-6 years. Product Dimensions: Neck - 16", Length - 14 inches.

$72.00 USD $90.00 USD