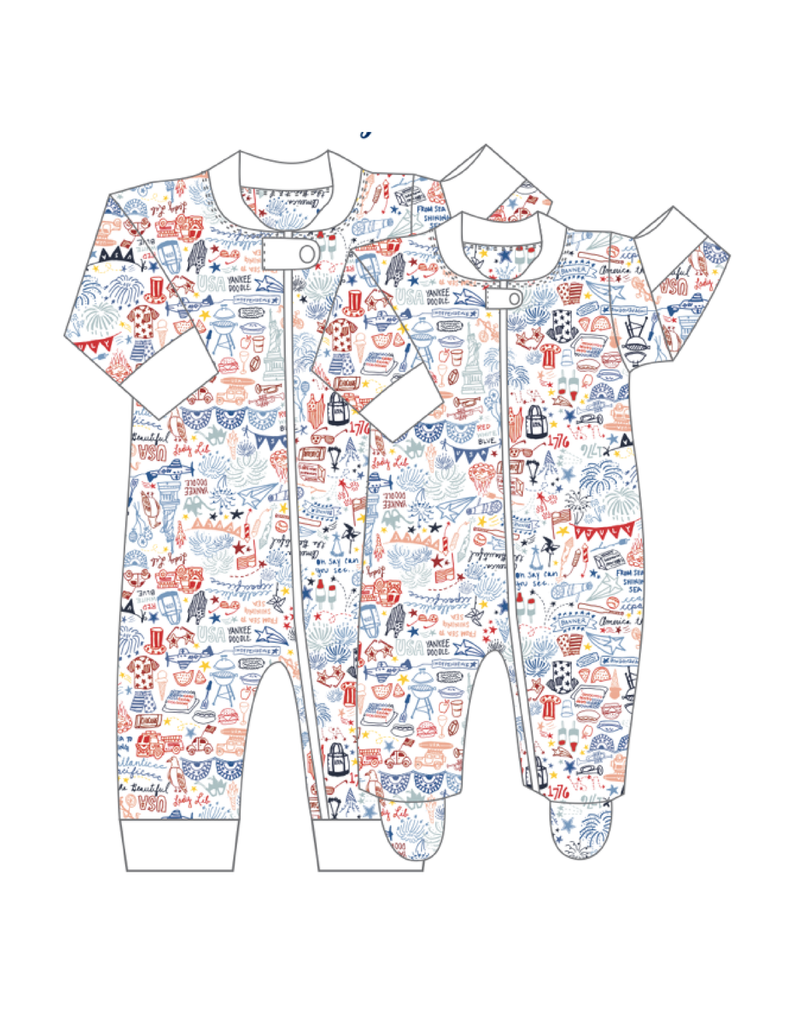 Joy Street Kids USA Zip Onesie
Explore our U.S.A. zip onesie "from the mountains to the praries to the oceans white with foam"! Throw on Uncle Sam's hat, put on your patriotic colors and head to Main Street's parade!  Flip burgers with dad and roast marshmallows on the bonfire.  Decorate your bike with streamers and celebrate all things America! This print will have you dreaming in red, white and blue from sea to shining sea!

100% Pima Cotton, super soft and durable; machine wash cold, tumble dry low. Made in Peru.

Side zip with snap at neckline; footed in NB to 6-9M* - size 9-12M+ does not have footies to comply with Consumer Product Safety Regulations.
$37.00 USD $50.00 USD