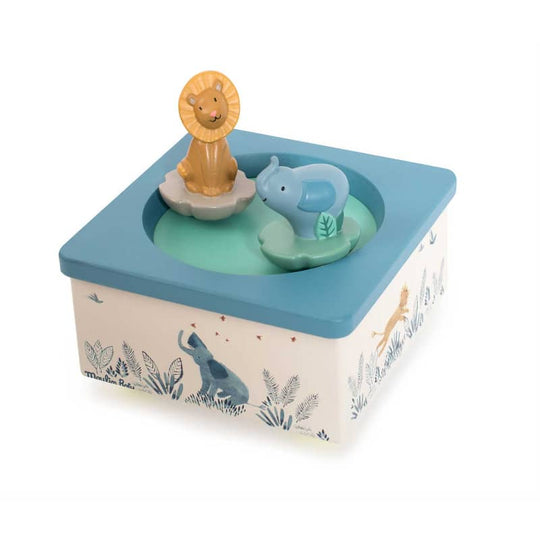 Moulin Roty Lion and Elephant Under my Baobab Tree - Music Box
Ideally displayed near your baby's crib or child's bed, this square shaped music box is another precious item from Under my Baobab Tree collection.

A delicate wood-like box illustrated with Bergamote the elephant and Paprika the lion. The two resin characters turn and dance to the music, sending a child straight to sleep.
Size (inches): L: 4,5 x W: 4,5 x H: 3
$42.00 USD