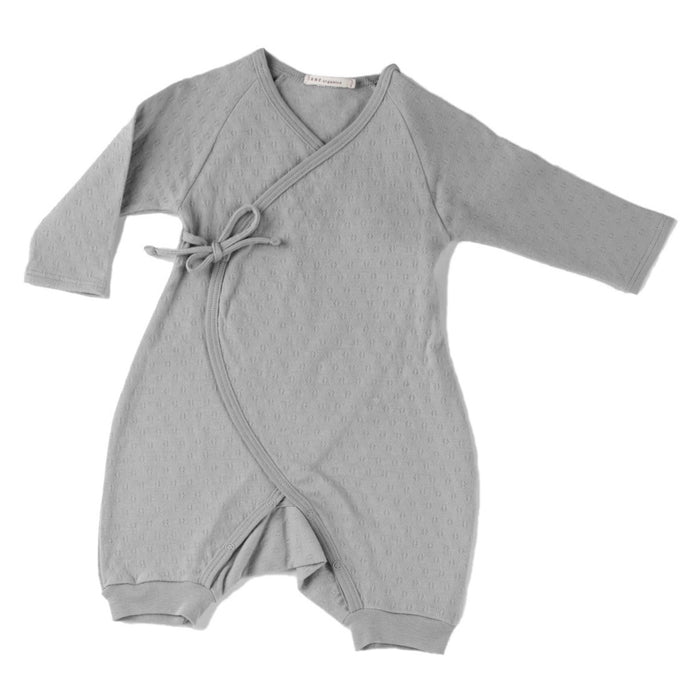 TANE Organics Kimono Onesie with Leggings - Graphite
A signature shape of TANE, our most popular silhouette is this rounded kimono onesie with leggings. The whimsical shape provides the extra ease in cocooning the bottoms of your newborn. Made in our ribbed pointelle fabric, it is both durable as well as beautiful. Unforgettable and classic!

100% certified organic cotton; low impact dye.

Machine wash cold.
$73.00 USD