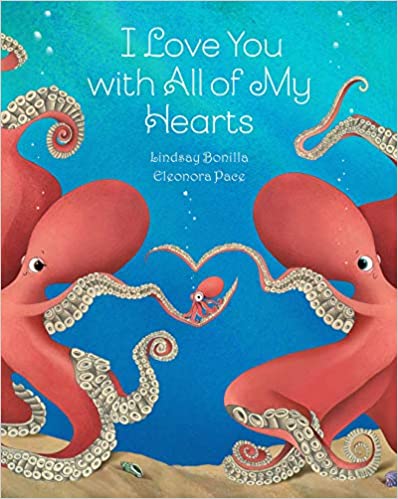 I Love You With All of My Hearts
Animals come in many shapes and sizes-some have large ears, others have distinctive noses, and still others have far too many eyes! They express emotions in different ways, too, but one thing remains the same: love.

This lovely picture book, perfect for bedtime read alouds, explores the many facets of love through an exploration of the animal world. The youngest readers will revel in the repeated affectionate phrasing and the colorful illustrations of wild animals.
Written by Lindsay Bonilla. 
$19.99 USD $19.99 USD