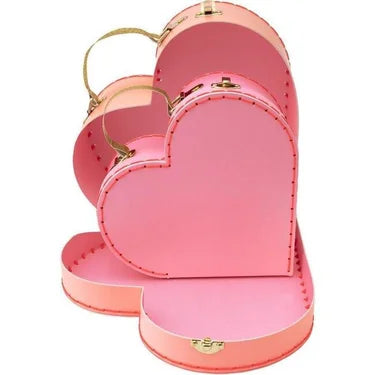 Meri Meri Heart Suitcases (Set of Two)
These fabulous heart-shaped suitcases are the perfect gift for Valentine's Day, or for a special surprise any time of the year. Beautifully crafted from laminated card with glittery gold handles, they are brilliant to keep favorite toys and belongings in.

Laminated cardboard with gold glitter handle and metal clasp. Set of two nesting suitcases. Large size 10.25 x 10 x 4 inches; small size 8 x 8 x 3.25 inches.
$42.00 USD