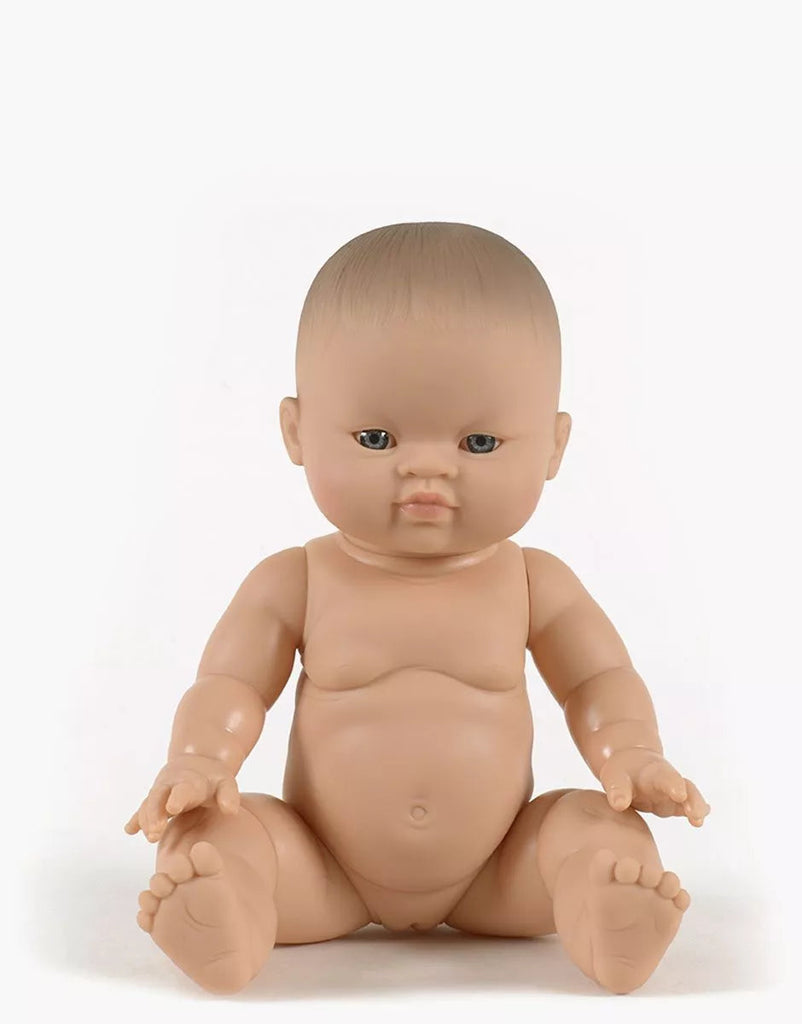 Minikane Alizee - Little Asian Baby Girl Doll with Light Eyes
Made in Spain, Minikane Dolls are made from eco-friendly and non-toxic vinyl. They are subtly scented with a vanilla scent and are small enough for your little one to hold. Their facial features are hand-painted, and their eyes are made of hard transparent plastic with relief, which gives them a sweet life-like expression and the eyes do not close.  Doll is 'anatomically correct'. Doll arms, head, and legs turn so your little one will be able to place the baby doll into both sitting and sleeping positions. Dress them up with their own baby clothes or choose from the Minikane outfits. 

All fabrics and materials meet European standards with regards to quality and safety.

13" height.
$45.00 USD