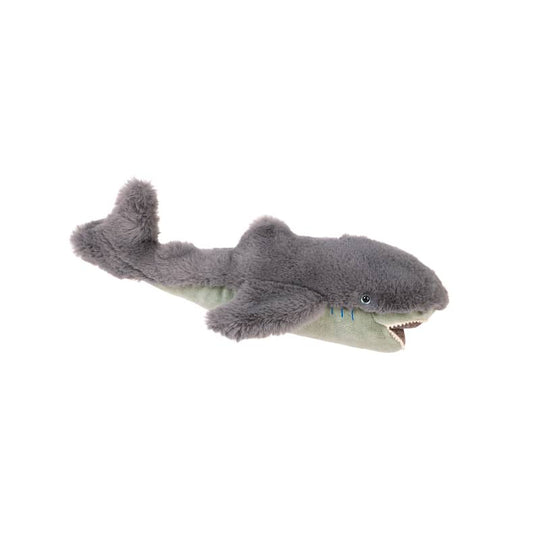 Moulin Roty Shark
From All Around the World collection, Small Shark is a plush with glitter fins which make him unique. He is made of soft fur on his back and velvet on his tummy.  His mouth wide open displays numerous teeth as a warning…
He invites us into the depths of the ocean to meet different attracting and friendly species!

Approx. 12.2 inches long; recommended age 0+.
$26.00 USD