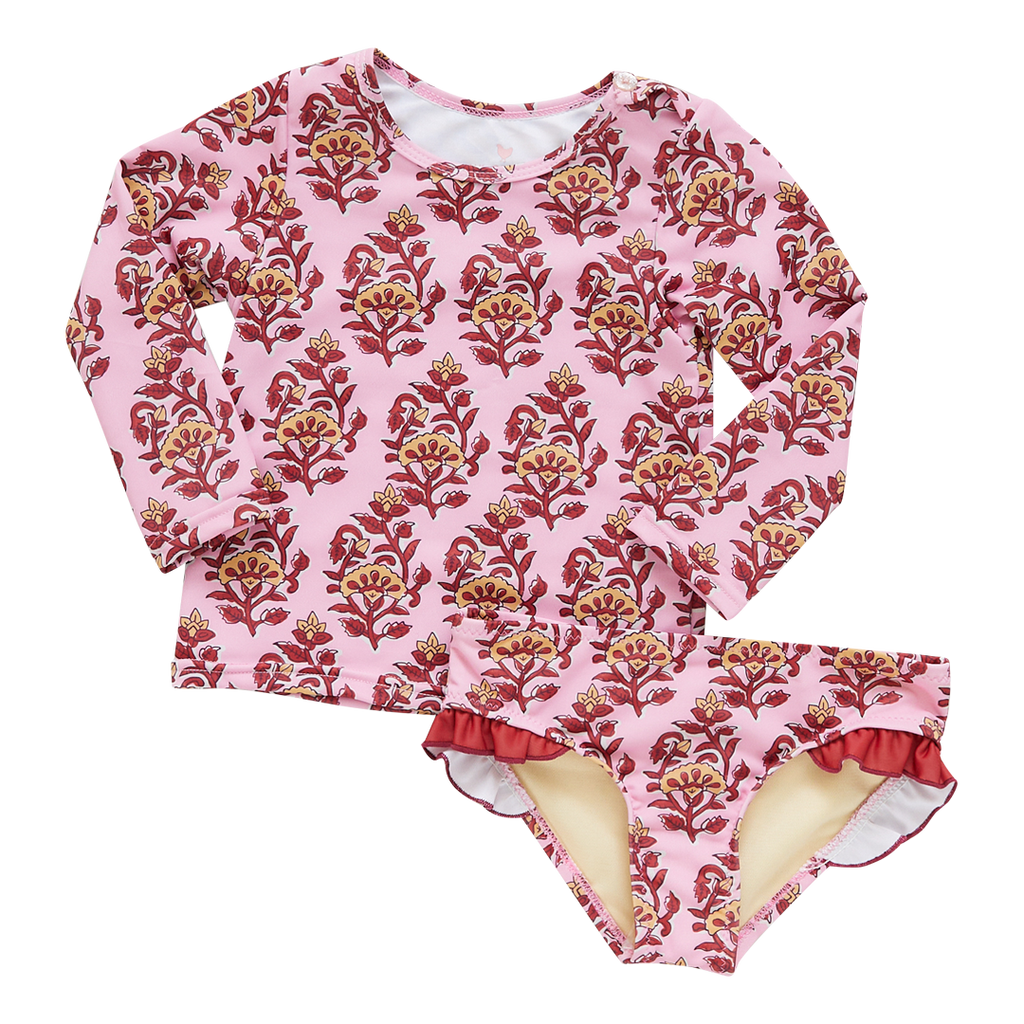 Pink Chicken Baby Girls Rash Guard Set - Pink Posey Block Print (Baby)
Our Pink Posey Block Print, a flock favorite, is the pefect partner for our Baby Rash Guard set.

The long sleeve top ensures fully covered sun protection and a smart silver glitter button at shoulder allows for easy changing.

Bikini bottom is highlighted with a solid red ruffle at the leg.
$42.00 USD $64.00 USD