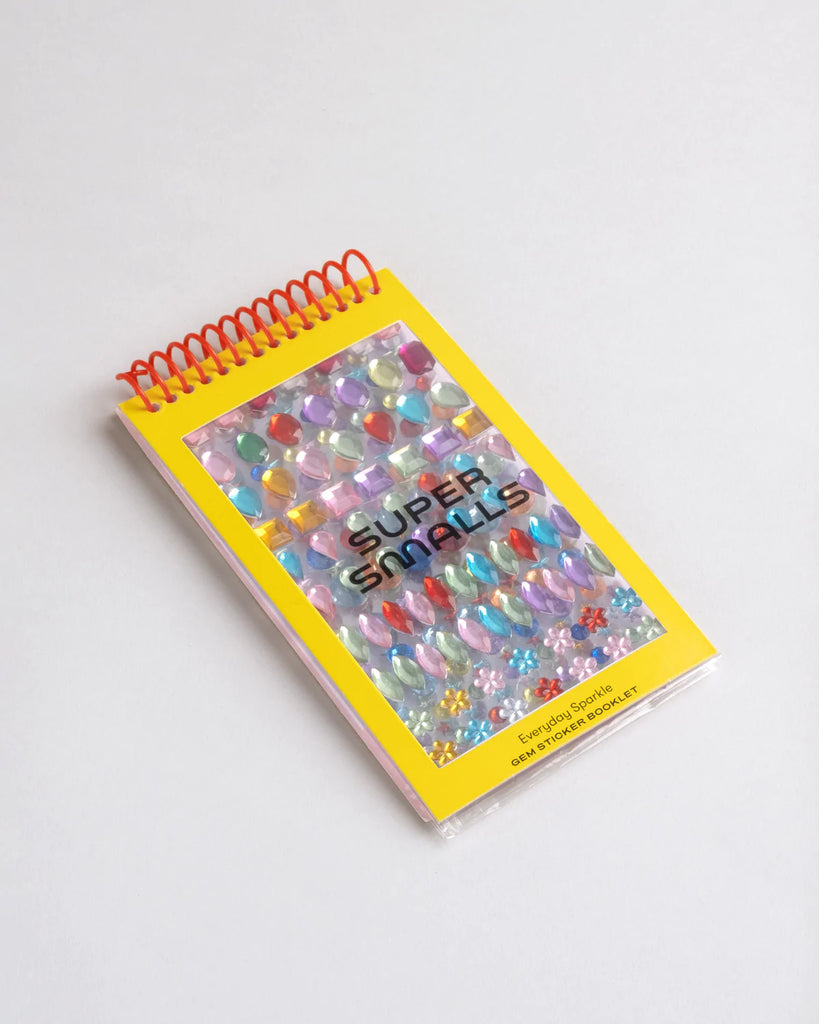 Super Smalls Everyday Sparkle 4-Page Sticker Book
I'm Not a Regular Sticker Book, I'm a GEM Sticker Book.

You want sticker gems on your face, on your clothes, in the car, at the park? This conveniently sized spiral booklet is instant entertainment anytime, anywhere—perfect for craft-time, play-time, or getting fancy! Four sparkling sheets of hearts, stars, flowers, and more! Yep, we're confident they're gonna love this (it's  the brand's best-selling item!).

*Small parts, not intended for children under 3 years.
$15.00 USD