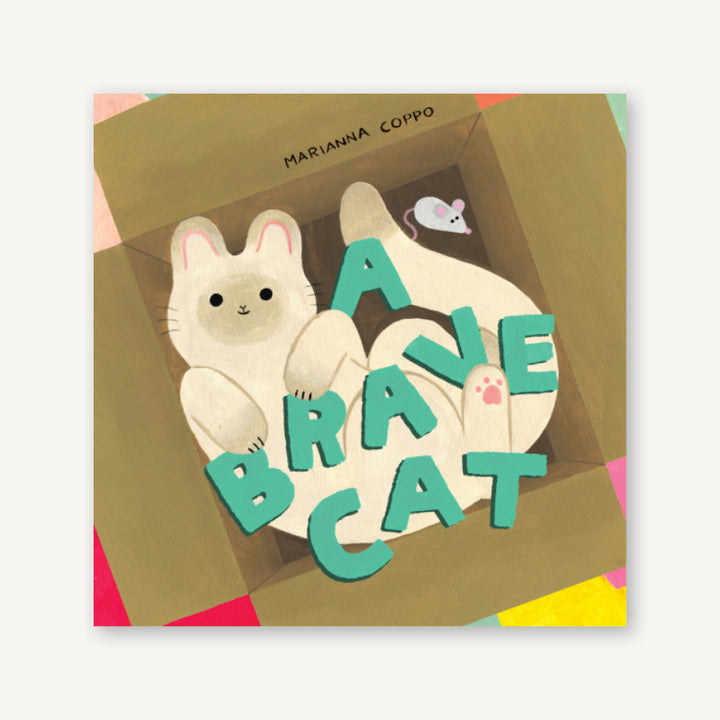 A Brave Cat
This feline-focused picture book is about imagination, courage, and seeing the world differently: as a place of possibility and endless opportunity for everyday adventures!  

Olivia is an indoor cat—a brave adventurer, a tireless traveler, and a fearless explorer who is never afraid. From hunting fierce shoelaces to climbing all the way to the top of the bookcase, Olivia has always been able to count on her bravery. But will it be enough to help her face the big, uncertain world outside her home?

From Marianna Coppo, the critically acclaimed author of Petra and Such a Good Boy, comes a charming picture book about the life of a cat: its ups and downs and sometimes-surprising in-betweens. At once relatable and illuminating, this story takes the youngest of readers straight into the mind of a cat! What may seem quiet and subdued from the outside is in fact an emotionally rich existence filled with likes and dislikes, adventures and misadventures, challenges and fears. Featuring whimsical, color-drenched art and warm, thoughtful prose, this uplifting book proves that courage is not the absence of fear—courage is believing in yourself, no matter what.




 
$17.99 USD