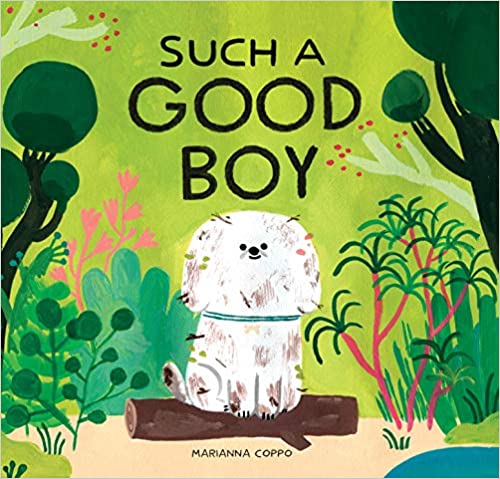 Such a Good Boy
For anyone who has ever felt pressure to be "good" at the expense of their own self-expression, and for anyone who has ever owned and loved a dog, this beautifully illustrated picture book from author-illustrator Marianna Coppo will have you laughing, smiling, and longing for your own unfettered frolic in the park.

With charming art and a positive message, this is an ideal read-aloud book for parents and children to share.

For dog lovers, pet lovers, and any kid who knows how hard it is to be good all the time


Marianna Coppo's first book, Petra, was a Good Reads Choice Awards Picture Book Finalist and received starred reviews from Publisher's Weekly and Kirkus.
$17.99 USD $17.99 USD