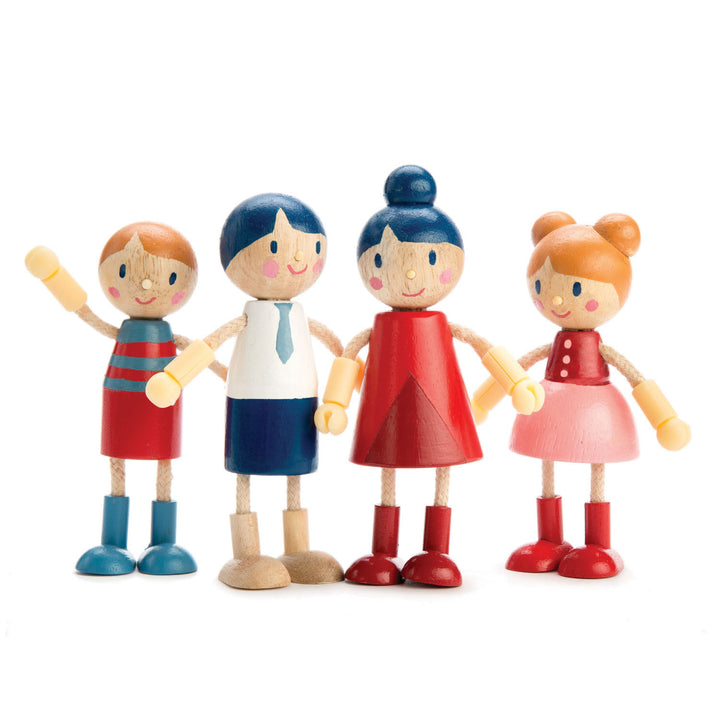 Tender Leaf Toys Doll Family
Our Tender Leaf doll family includes mum, dad, little boy and little girl. The dolls are made of solid wood with flexible arms and legs to make any poses you want! They can be played on their own as well as the perfect companion to our dolls house range.

Product size: 4.92 x 9.84 x 1.57"
$30.00 USD